About VAMOS
Valley Alliance of Mentors for Opportunities and Scholarships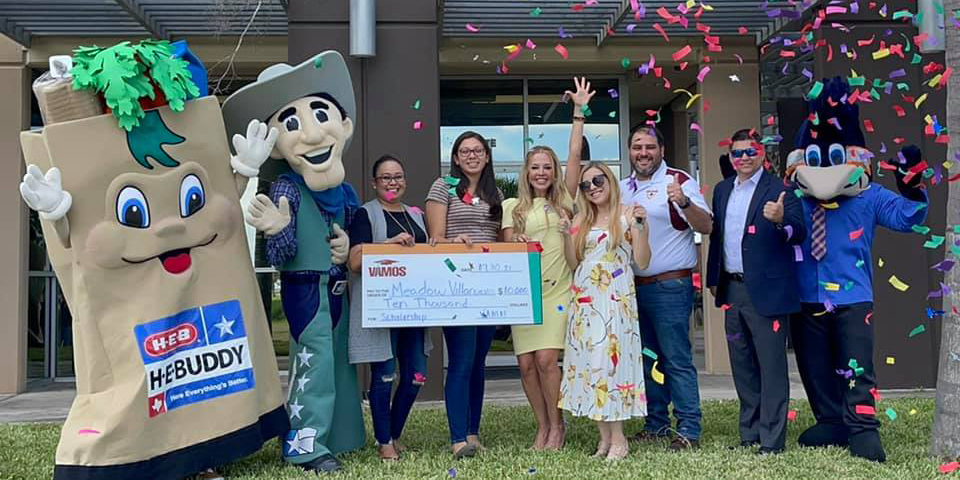 The Valley Alliance of Mentors for Opportunities and Scholarships (VAMOS) is dedicated to making the dream of a college education a reality for graduating high school seniors of the Rio Grande Valley. As members of the community, we witness the ambition and motivation of earning a college degree within the hearts and minds of our youth.
Recognizing the ongoing need for quality education and the financial challenges of our community, VAMOS strives to secure the resources and options to prepare and empower them to achieve their goals.
The Value of Higher Education for Hispanics
Higher education for Hispanics is on the rise across the country. Approximately 69% of Hispanic high school graduates in the Class of 2012 went on to attend college that fall, according to a recent report by the Pew Research Center. Given this increase, it is vital to our region as well as the country that students be provided with the scholarship support they need to achieve long-term academic success.
Supporting Dreams of a College Education
At VAMOS, our goal is to provide better educational and economic opportunities. We achieve this by awarding scholarships to college-bound youth, thereby increasing the number of students prepared for, enrolled in and completing a postsecondary education.
To find out more about our scholarship opportunities or how you can help support our goals, contact the VAMOS team at (956) 800-4085 today.